Secret Santa organization!
Disclosed on November 5, 2018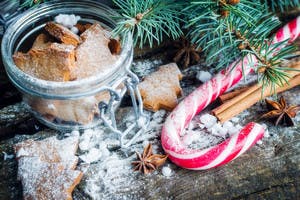 How to Organize a Secret Santa with Family, Friends and Colleagues?
As we approach the holidays, many families and coworkers alike are preparing for their favorite games among which Secret Santa is prominent. Secret Santa is a fun way to engage everyone giving gifts at Christmas.
Different Names for Secret Santa
While this event is known as Secret Santa in the United States, Canada and Britain, it goes by other names in other countries. It is referred to as Kris Kindle in Australia and New Zealand, Amigo Secreto in Brazil and Amigo Invisible in other Latin American countries.
Origin of Secret Santa
The origin of Secret Santa can be traced back to the Scandinavian tradition. This tradition involves knocking on someone's door, throwing a present inside when it opens, and then running away. History also links this event to St. Nick's helpers, a renowned German legend who is fond of doling out presents to good kids and ignoring the bad ones. The tradition has eventually come to stay.
How to organize a Secret Santa?
Using my-secret-santa.org! I will allow you to organize a Secret Santa and be sure that everyone will receive at least a gift.
You just have to:
create an event with date, game rules, number of draw per participant, results release mode or graphical theme
add participants (name + email) or share a link for self registration
validate the event
All participants will receive a link to access to their participant area. This will start their draws and will be able to exchange anonymous messages or write their Whishlist.
Have fun!
Back to blog